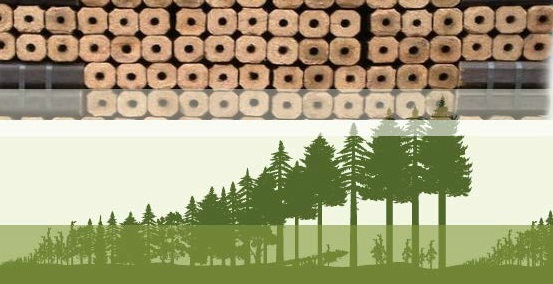 About our company
Ecologs.ie is managed by Prima Ecofuels and we are an online retailer of eco fuels and firestarters for home heating.
There is nothing to compare to a natural wood fire filling your home with warmth and cosines during the cold days. Not everyone can dry and stack their own firewood ahead of cold days therefore we at Ecologs.ie bring convenient and easy to use eco fuel briquettes that do not require big storage area, easily stackable and provide great heat due to their low moisture and dense structure.
Our Mission
Our mission is to provide Eco friendly wood fuels - eco logs and wood briquettes for home heating as an alternative to firewood and fossil fuels at affordable price with Free Nationwide delivery across the island of Ireland.
Our products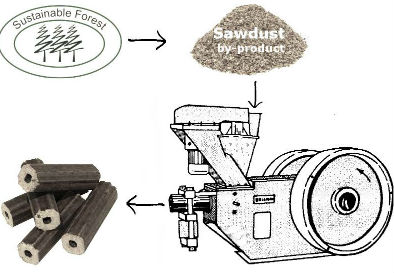 We offer high quality wood briquettes, eco logs, ecofriendly wood firelighters made of 100% wood shavings and sawdust with No artificial additives, No chemicals and No glues used in the production. It's only the natural Lignin inside the wood cells which is melt under extreme heat and pressure that plays the role of a natural binder in the process of compressing the wood into eco heat logs. Our wood fuels produce high heat, very little ash, which can be used as a fertilizer for your gardening needs. The moisture content is under 10%, so they are safe to be used in any type of stoves. The wood briquettes are ecological alternative for home heating to firewood and fossil fuels, with affordable price, bringing savings to your home heating bills. Our eco briquettes can be used both for indoor or outdoor applications, in stoves, boilers, open fires, even your barbecue can be fired up by our non-toxic and all natural wood wool firelighters. The wood briquettes are an economical type of fuel, easy to store, neat and handy to stack in smaller spaces (take considerably less space than normal firewood). As the wood briquettes are packed in plastic foil they are very clean to handle around the house and leave no mess after all. Each log has the same size and they can fit in any stove or appliance burning wood, and break fairly easy to required size if needed. The wood briquettes need to be stored in a dry storage.
Impact on the Environment
The eco logs we offer are renewable source of energy and their use for home heating instead of fossil fuels (coal, heating oil, peat etc.) can lower your carbon footprint and personal CO2 emissions. No matter how tiny it can be on a personal level, it is a contribution to the greater environmental protection cause.